How Health Coaches Can Access Functional Nutrition Labs
Health Coaches often start their work with clients with a range of onboarding and intake assessments to determine their health needs. But what if the health coach didn't have to depend on subjective information provided by the client to help them understand all of the issues they need to overcome? What if the health coach could offer a series of tests to collect objective data to help identify healing opportunities that otherwise might not be known? These underlying issues can keep clients stuck in an exhausting cycle of trial and error – but what if instead of this time-consuming journey you had the ability to "test; not guess"?
As a Functional Diagnostic Nutrition® Practitioner, you have access to Functional Nutrition Labs that give you much-needed insight that will set you apart from the standard health coach or professional.
You will learn how to collect and interpret personal lab data and other information, and present potent, proven, professional and totally individualized protocols to help clients build health they so desperately need.
How do Health Coaches use Functional Lab Tests?
Any honest, objective assessment will reveal there is nothing contentious about health coaches using lab data in a quest to help clients reach their health goals. There should be no argument or controversy if we study the difference between how doctors look at lab tests and how health coaches look at the lab results. We also have to study the difference between labs a physician is required to order by standard of care versus labs that a certified health coach may run to help nudge a client towards healthy behavior. So, let's get on the same page for the benefit of all we serve.
Some would argue that lab reports should not be part of a health coach's assessment. Some think that only doctors licensed to provide a medical diagnosis should interpret the lab data. This flies in the face of the fact that lab reports contain much more data than the very narrow amount used to provide a medical diagnosis. Typically, doctors flag "out of range" lab values and will prescribe medication to "bring the test results into normal range" if the patient has correlating symptoms. Lab reports can indicate various treatment options for symptom removal or relief care, and which agents to use to support patients when disease management is the goal. These are important considerations and define, to some extent, their backyard. In the health coaching world, we call that "treating the paper." This allopathic approach to lab testing leaves a lot of valuable lab data on the table.
Doctors use lab data to diagnose and treat specific conditions or rule them out. If we did that it would be more than contentious, it would be illegal. We use lab data to illuminate healing opportunities and motivate the client to eat better, sleep better, exercise more (or less), and reduce or eliminate all possible stressors and contributors to Metabolic Chaos®. We also use lab tests to help identify some of those stressors, such as food sensitivities and overgrowth of unwanted or missing biota. Along with other lifestyle changes, we educate clients on what nutritional supplements might provide needed support (with their doctor's advice or approval) and help the client correct course over time. That's the ultimate health coaching model and the Perfect Complement™ to evidence based medicine.
What are some of the limitations of an average Health Coach?
You can only work on generalized wellness with your clients. Although this can alleviate some minor client health complaints, it leaves many issues left unsolved which can cause bigger problems further down the line.
You cannot help clients with deeper health issues. It goes against your scope of practice to give advice that may be medical in nature, and to cross that line puts your business at risk.
You want to be able to provide clients with results to build your business, but you find that you face far more clients who need help beyond what you are able to provide.
Your clients want and expect results; They want to see progress quickly. If you are working with them on a six to twelve-month program and they don't see the results that they expect, motivation can be lost.
Recruiting clients may become difficult, as potential clients want to know that they can expect results, which is something that you cannot guarantee.
Why can becoming a Functional Health Coach change the game?
The use of functional lab testing uncovers all contributors to a client's health issues allowing you to give clients the answers they've so desperately been searching for.
Training with FDN will empower you to feel like you know enough to be able to truly help your clients to understand why they are dealing with the health issues that have been plaguing them for so long.
Knowing what the root cause of a health issue is for a client will allow you to focus on the body imbalances that need to be addressed, instead of guessing or trying to chase symptoms to help them to get well.
Using the D.R.E.S.S. protocol from Functional Diagnostic Nutrition®, allows you to help your clients uncover hidden stressors and unhealthy habits in their daily lives that can be contributing to their health issues.
With new knowledge and skill, you can confidently assist your clients in a way that gives them the results they have been longing for.
Happy clients refer others because they saw results and believe in your work, and your health coaching business will naturally thrive!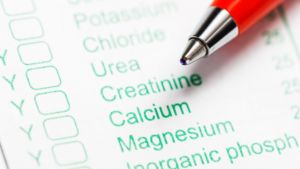 How can Health Coaches order Functional Lab Tests?
FDN provides you with cutting-edge functional lab assessment training, access to lab testing and resources to continuously enhance your knowledge about functional health practices. FDN accomplishes this is through our unique Medical Director Program (MDP). The FDN Medical Director Program is a full-service lab-testing and clinical support program that was developed for FDN Practitioners not currently working with a licensed provider. The MDP provides a way for your clients to access all of the labs taught in the FDN Course as well as a number of additional functional lab tests.
With proper training from Functional Diagnostic Nutrition®, you will learn how to interpret these functional lab tests and how to use the data to drive holistic lifestyle recommendations. You'll then be able to use your FDN skills, and the complete FDN methodology to help people on a deeper level so they can achieve long-lasting results.
Conclusion
These underlying issues can keep clients stuck in an exhausting cycle of trial and error – "test, don't guess"!
Looking to Get Real Results for Your Clients?