Health Coaching Careers Roundup 2022.

Health coaching careers – it's one of our favorite topics!
Whether you're just exploring health coaching for the first time, or you've already graduated from a health coaching program, we're glad you're here.
Becoming a health coach is an incredibly rewarding career, but it can also come with lots of questions.
"Can I make this into a full-time career?"
"Where would I be able to work?"
"What kind of clients would I have?"
"What would my day-to-day job look like?"
The good news is that when it comes to health coaching careers, you have many options!👇
Health Coaching Careers Are on FIRE.

If you've been looking into health coaching careers then maybe you already know this, but the market is hot & it's not showing signs of slowing down either.
In 2021, the global health coaching market was valued at approximately $14 billion, and it's projected to grow at a rate of 6.7% over the next 8 years.1
What are some of the driving factors behind this data?
For starters, more people are sick with what we refer to as Metabolic Chaos® than ever before. And unfortunately people aren't getting better with conventional treatment. Nobody can seem to find a lasting solution, so these people end up stuck in an endless cycle of trial-and-error. 
So what's the solution? A big part of it falls in the hands of health coaches, or functional health practitioners, like the ones that graduate from our online certification program. 
Health coaches are able to provide ongoing personalized support which is often not the case in conventional healthcare settings. Plus, graduates from our program learn to become health detectives – pinpointing & addressing the underlying factors that keep people sick.
Health coaches & functional practitioners are in the business of getting people real results, and this means they are in high demand. 💃
And you know what high demand means?
More options for you!
We bet you haven't thought about some of these health coaching careers before. 😉
Health Coaching Careers: Sooo Many Choices!
When you're exploring health coaching careers, the key is to start by asking yourself what you want your days to look like! Try to envision your ideal workplace scenario.
Maybe you want to work face-to-face with clients everyday, orrrr maybe you love traveling and would enjoy speaking at health conferences. Whatever it may be, the health coaching field is rich with opportunities!
Here are some ideas to get your wheels turning.
Hospital or Doctor's Office
If you like the idea of supporting a wellness team, this might be perfect for you! Hospitals & private practice wellness clinics both hire health coaches to help support their patients.
If you go with a hospital, you can generally expect to be on-site, providing in-person support with things such as:
Helping to educate patients about the doctor's treatment plan
Providing motivational interviewing & accountability
Working with doctors to help track the patient's progress

Corporate Wellness Consultant
It's a given that improved health & wellness among employees in the workplace leads to better productivity, and because of that, Corporate Wellness Consultants are in high demand!
As a Corporate Wellness Consultant, you might:
Help companies develop wellness programs
Help companies execute wellness programs by working 1:1 w/ employees
Analyze & evaluate workplace culture as it relates to health & wellness
In this type of position, you're either working directly for the organization (as an employee) or running your own health consulting business with several clients hiring you as an independent contractor.
Supplement Companies
When you find something that you believe in or something that has worked for you in your own health journey, you want to scream it from the rooftop!
And as a Health Coach, you can do exactly that by working for (or partnering with) supplement companies.
This can take many shapes, such as being an influencer on social media, working directly for the supplement company in some capacity, or even just signing up for their affiliate programs, and promoting supplements to your private health coaching clients for a small commission.
Gyms, Spas & Resorts
Many gyms, resorts, and spas have recognized the need for high-level / all-inclusive wellness programs, and have expanded to offer health coaching.
As a Health Coach in this setting, you might:
Educate and support clients in lifestyle change
Partner with personal trainers to develop a meal plans or other protocols
Help these companies develop wellness programs

Speaker, Author, Podcaster
If you enjoy motivating others & providing inspiration, this could be the perfect fit for you. Sharing your own personal story of health transformation makes you relatable, and people love inspirational stories & real world examples of health reclamation.
There are a number of national health conferences that hire speakers, but you could also:
Write your own book
Start a podcast & host speakers in the holistic health space
Tap into affiliate marketing & promote sponsored products & brands
These are all great health coaching careers.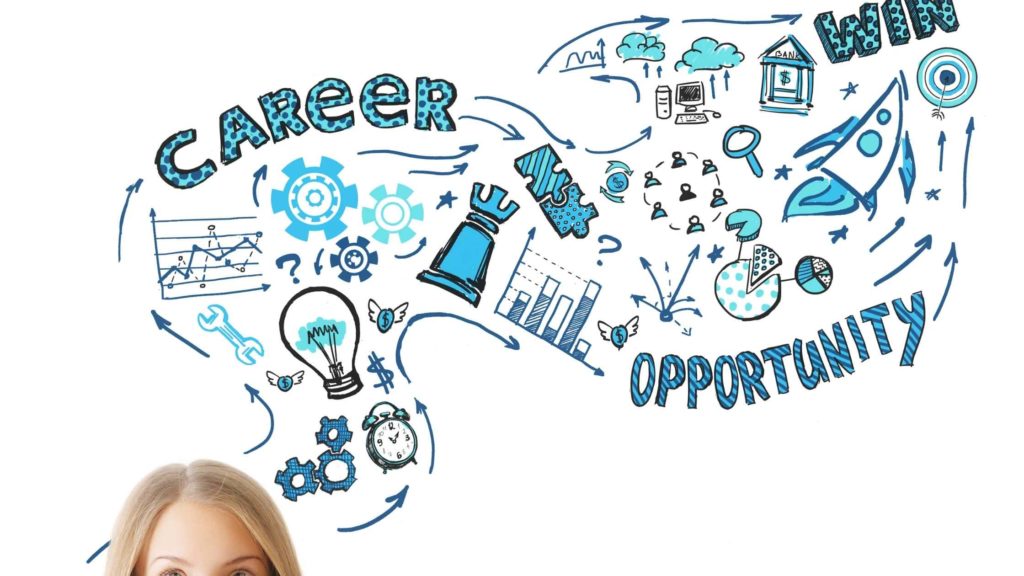 But many of you are wanting to work remotely, with more flexible hours.
You want things like:
-more freedom 💃
-more time with family 👪
-more time for the things they really enjoy 🏕️📸🚵🧳
So how do you achieve these things? 👆
By embarking on an entrepreneurial journey and starting your own health coaching business!
#1 Option For Health Coaching Careers: Entrepreneurship.
Okay, maybe not #1 for everyone, but it's #1 to us!
We love when health coaches decide to start their own online businesses.
And this shows when you look at our FDN certification course. 
Not only do we train you to be a great functional health practitioner, we also provide important training & resources to help you start your own online wellness practice.
Now, we know what you might be thinking.
"Starting my own business sounds scary!!"
"Where would I even start??"
And we get it – starting a business can definitely feel intimidating, but there are so many wonderful benefits of working for yourself, including a much higher earning potential!
Benefits such as:
Managing your own schedule
Working from anywhere, and
Choosing who want to work with
Being your own darn boss!

And while we're on the topic of earning potential…💸
Founder of the FDN program, Reed Davis, expects his FDN graduates to be making 6 figures within their first 12 months of business. In fact he says "you're doing something wrong" if you're not meeting that mark!
Questions About Health Coaching Careers?
So, whatcha think?
Interested in becoming a functional health practitioner in just 6-12 months?
Curious about opening a health coaching business (even without experience)?!
Book a free call right here & learn how we can help!
References