Help People On A Deeper Level And Get Real Results
FDN gives you the functional lab training, data-driven protocols, tools and leadership you need so you can confidently solve your client's health issues and grow your career as a health coach or professional.
Help People On A Deeper Level And Get Real Results
FDN gives you the functional lab training, data-driven protocols, tools and leadership you need so you can confidently solve your client's health issues and grow your career as a health coach or professional.
WHY TAKE THE FDN COURSE?
Completing the FDN Certification Course allows any allied health practitioner to present an effective opt-in model of self-care to their clients that is easy-to-follow and exactly what clients have been waiting for, often for many years.  FDN allows anyone to collect and interpret personal lab data and other information, and present potent, proven, professional and totally individualized to help clients build health!
FROM OUR FOUNDER – REED DAVIS
Over 20 years ago, I recognized clients were caught in a "cycle of trial and error" and I committed to being the last person they needed to see.  While working with top leaders in alternative medicine, I ran thousands of labs on thousands of people and learned to identify "healing opportunities."  Using all-natural, drug-free protocols I made my own observations about who got better and who didn't, codifying which "general principles of health building" would outperform "specific treatments" being provided by standard and even alternative medicine.
And through this work I then developed the Functional Diagnostic Nutrition
Certification Course and D.R.E.S.S. for Health Success
Protocol to educate and empower as many people as possible to get well and stay well naturally, so they, in turn, may empower others to do the same.
ARE YOU READY TO BECOME A NEXT-LEVEL HEALTH COACH?

OUR HEALTH COACH CERTIFICATION CURRICULUM FOCUSES ON GIVING YOU THE TOOLS, SKILLS AND LEADERSHIP YOU NEED TO HELP OTHERS ON A DEEPER LEVEL.
WHAT IS FDN?
Functional Diagnostic Nutrition® (FDN) is a methodology used to recover and maintain the best health possible. We investigate underlying causes of unwanted conditions including lifestyle, the environment and individual weak links in metabolism.

Whether you are a seasoned health professional continuing education, or someone looking for a career change, FDN and the FDN Certification Course will exceed your expectations in many ways.
FDN Practitioner Spotlight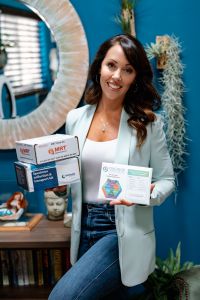 Applying FDN in my life has help me be 10 years skin cancer free, manage Hashimotos naturally and successfully recover from mold illness. Being an FDN Practitioner allows me to help others around the world also find the missing pieces of their health puzzle so they can get back to feeling like themselves again too. – Jenn Malecha, San Diego, CA
FDN gave me the confidence to implement new teachings in my business immediately, and it has helped me grow personally and professionally in so many ways. As an IIN graduate and health coach I felt I could help more individuals if I could dig deeper, and FDN has given me the tools to do that! – Deb Pomeroy, St. Charles, IL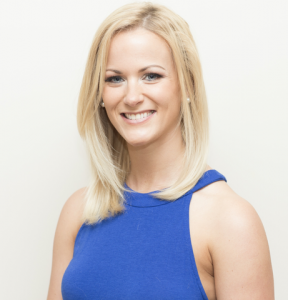 As an FDN practitioner's client, I saw how quickly the approach helped me get to the root of my health issue despite doctors saying there wasn't one. Have being a client, I knew I had to take my IIN education to the next level and become a FDN to help others like me. – Kristin Thomas Boston, MA
THE FDN MISSION
At Functional Diagnostic Nutrition, we know you want to help people on a deeper level, elevate your own health and get your hands on the right tools and resources to do so.
FDN's mission is to educate as many people as possible, like you, about how to get well and stay well naturally so you can in turn educate and empower others to do the same. We will provide you with the cutting-edge functional lab assessment training and access to resources to continuously enhance your knowledge about functional health practices, so you can actually fix the health issues you or your clients are facing, and build a successful career doing what you love while positively impacting others.
FDN empowers anyone who has a strong desire to help others, who is willing to walk the talk, and who aspires to have a career changing people's lives.
BECOME BOARD CERTIFIED
Functional Diagnostic Nutrition in an approved training program with the American Natural Wellness Coaches Board (ANWCB), American Association of Natural Wellness Practitioners (AANWP), Guardian Ecclesiastical Medical Association (GEMA) and the American Association of Drugless Practitioners (AADP) that allows FDN graduates to apply for Board Certification.
These organizations are dedicated to promoting an enhanced professional image and prestige among health coaches and practitioners of traditional and non-traditional therapies and methodologies. Board Certification is a voluntary designation that demonstrates one's professional competence and dedication.  It validates the qualifications of a professional in a respective field of study.
FDN was approved as a training program with these organizations based on the high quality of content and clear objectives outlined in the course, transparent service and communication standards, and our high student success rate.
Start The FDN Course At No Cost