Stream Replay Videos in Zoom + Live in FB Group
1. To add a video while speaking in Zoom, be sure you're using the Zoom client on your desktop (not using Zoom in browser) and click the Share Screen button
2. Click the Advanced Tab Control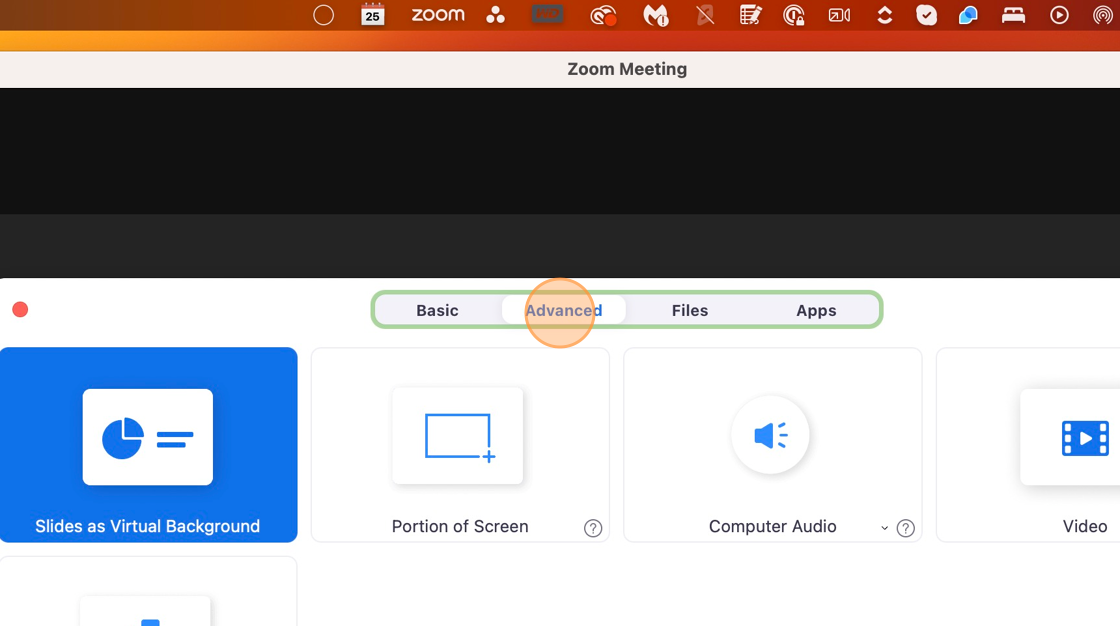 3. Then click on the Video button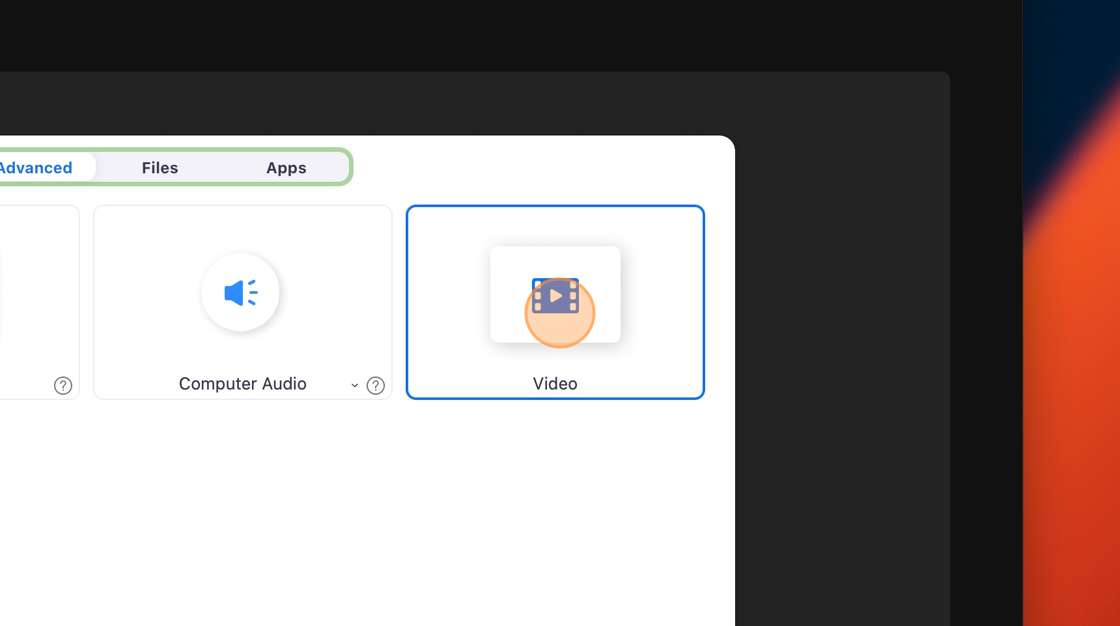 4. Click the Share – Video button – this will open your files to choose the video file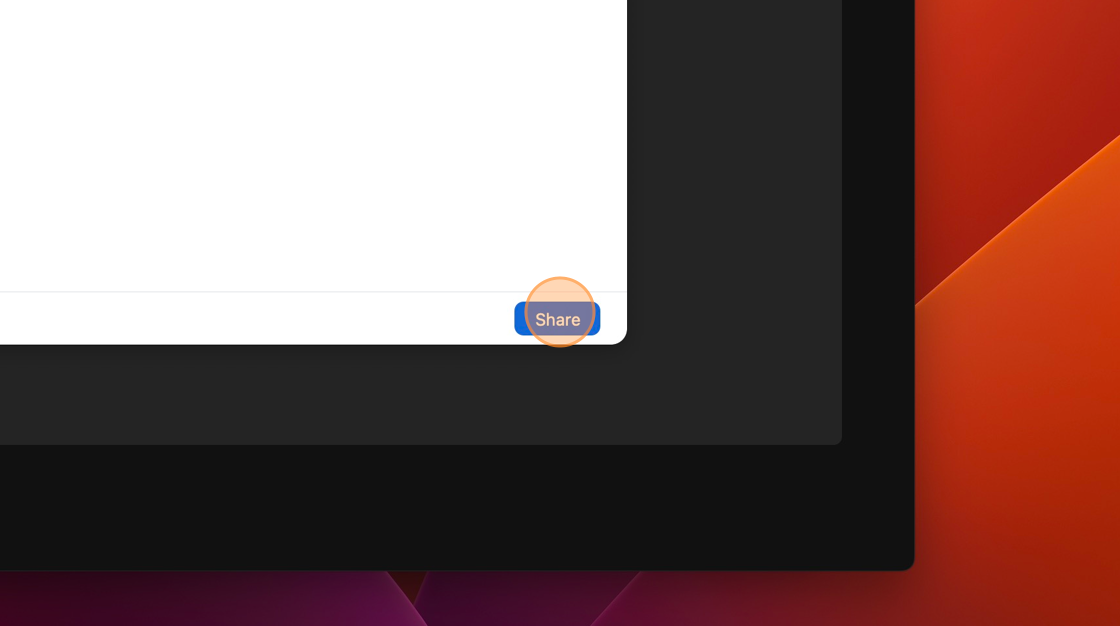 5. Choose the video that is saved on your computer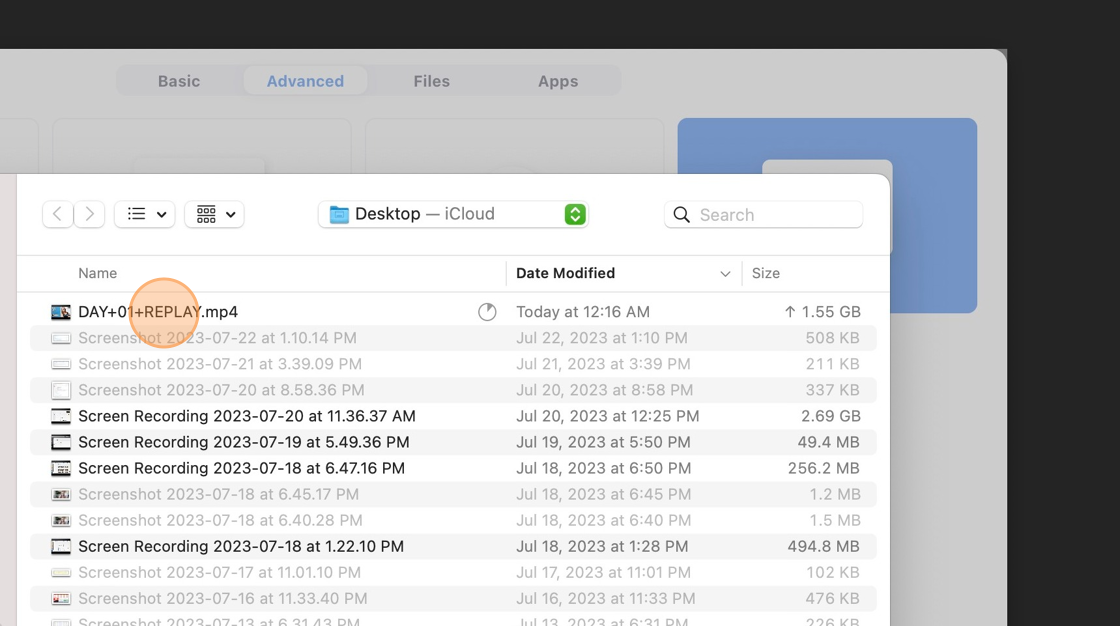 6. Click "Open"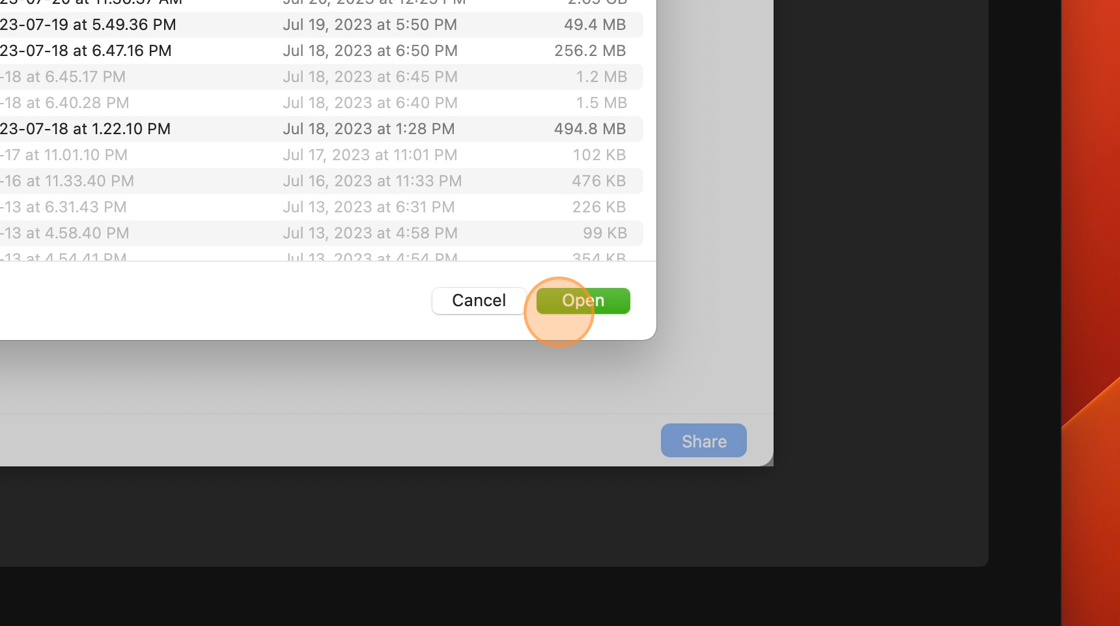 7. When ready to go live, do your introduction and click the play button to start the video.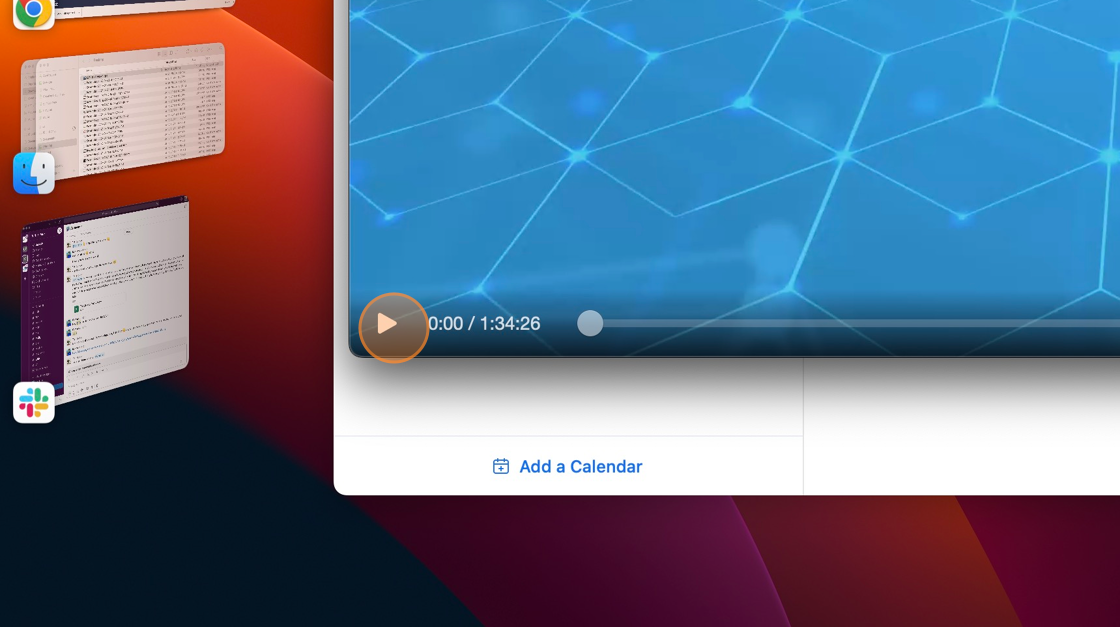 8. CONNECT FOR LIVESTREAMING IN FACEBOOK, click the More meeting controls, collapsed menu item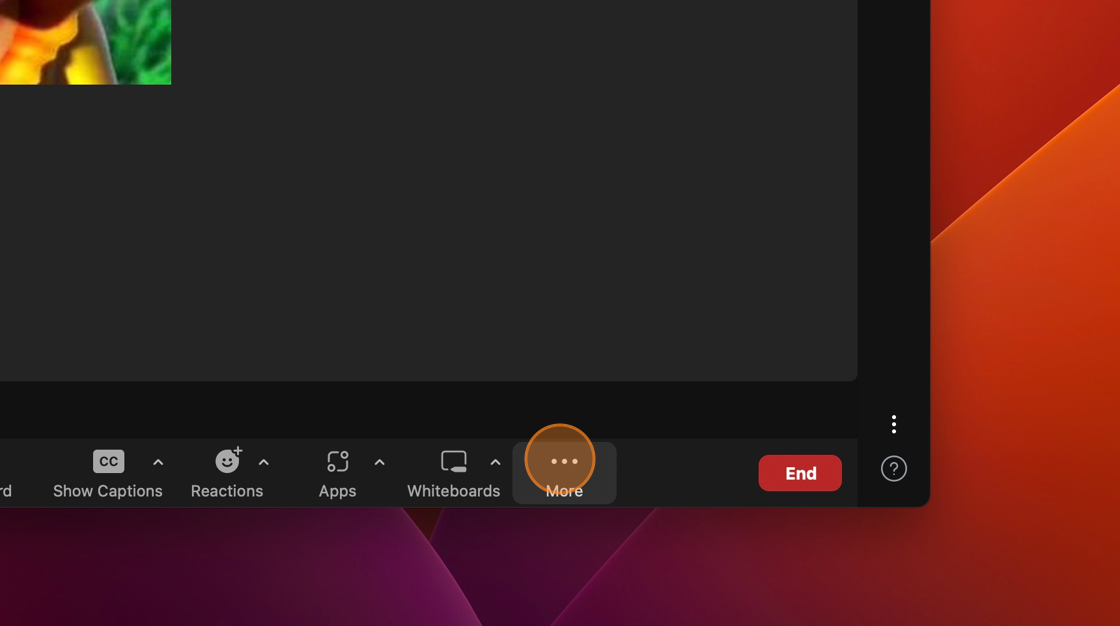 9. Click the Live on Custom Live Streaming Service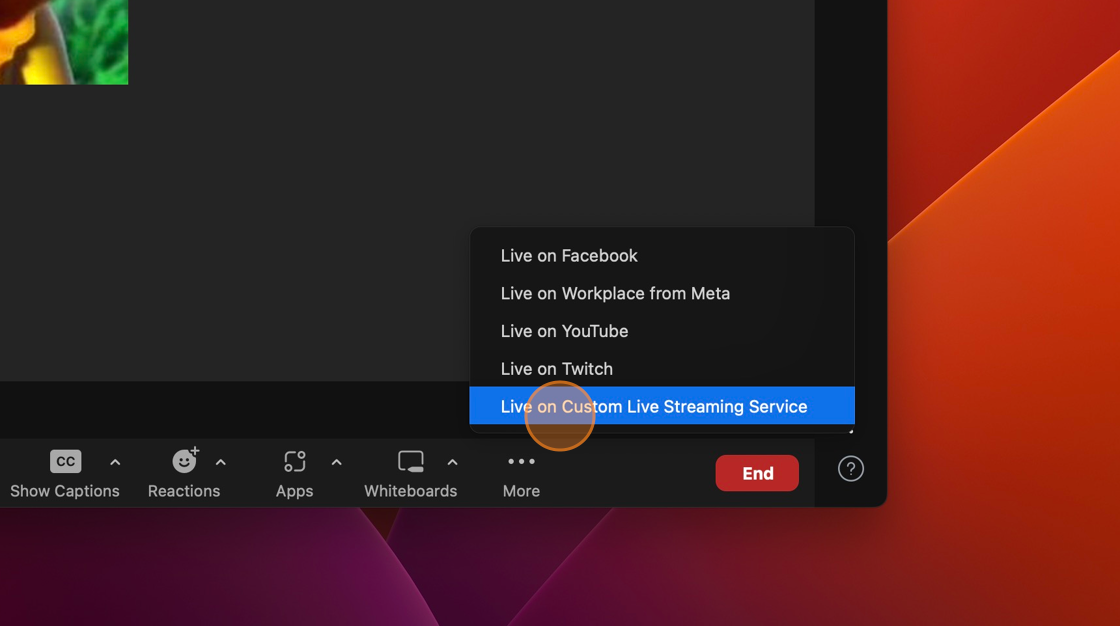 10. The page opens to enter the streaming link. Go to Restream to grab the links.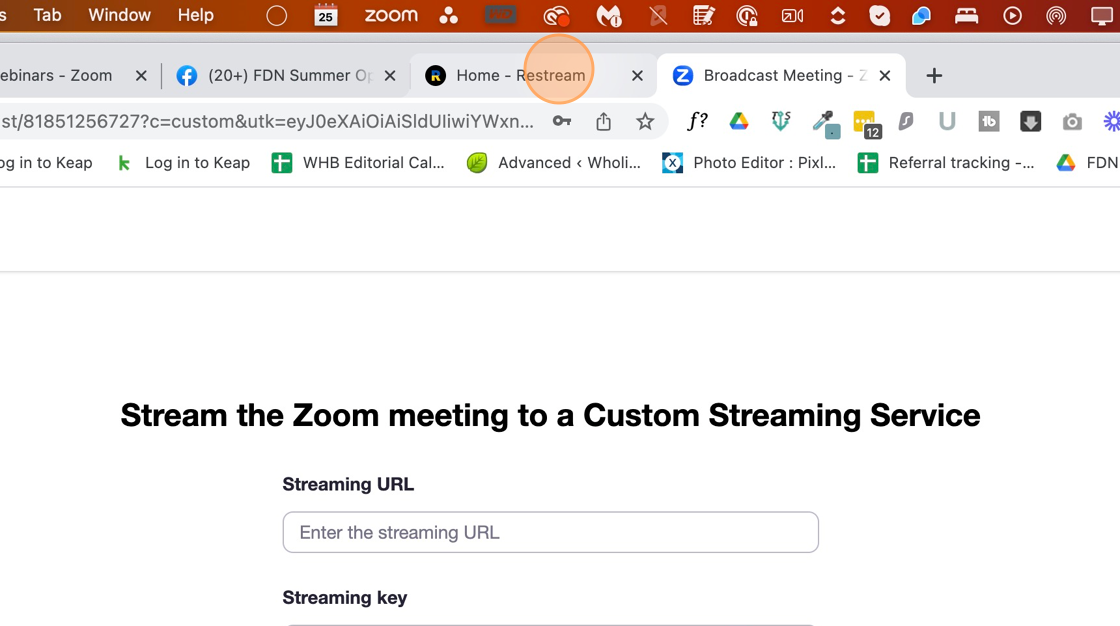 11. Click 'connect to OBS, Zoom…' for streaming links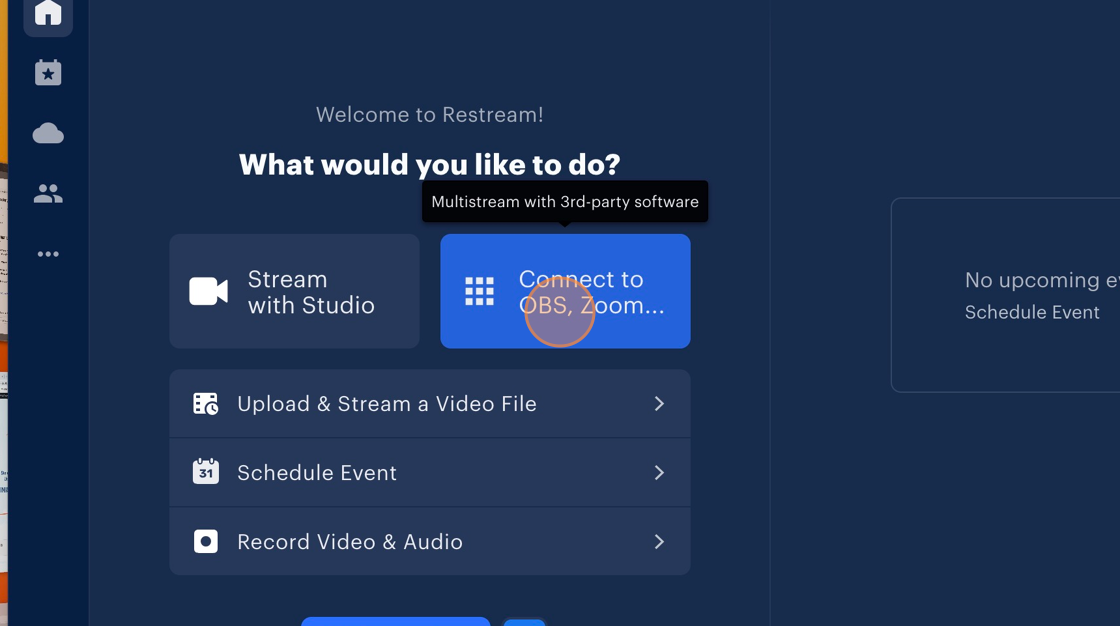 12. Copy these links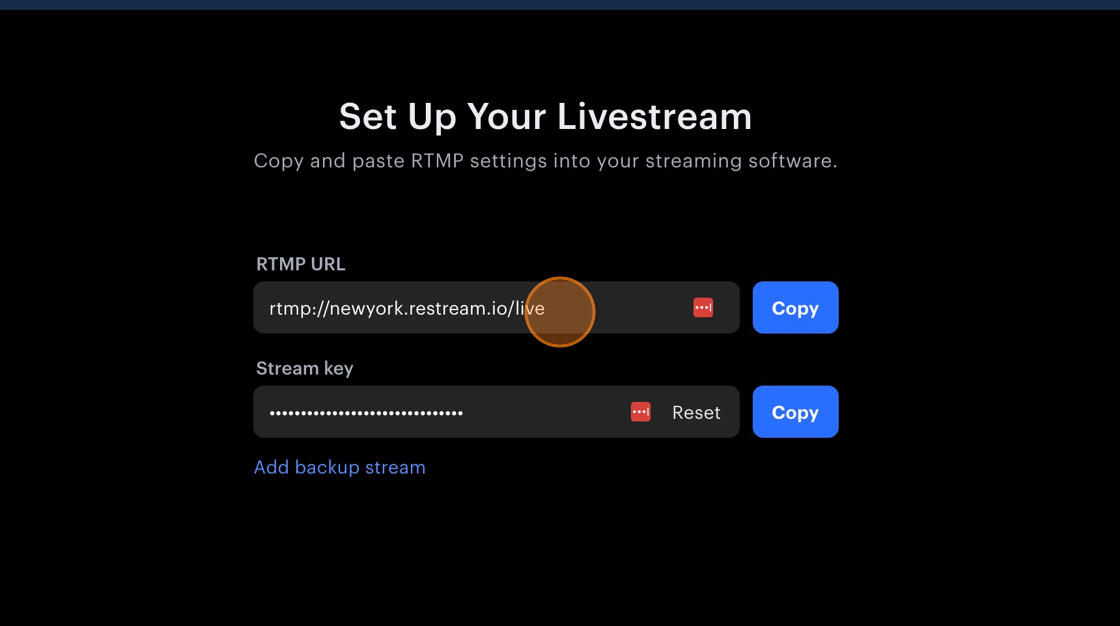 13. and paste on this streaming page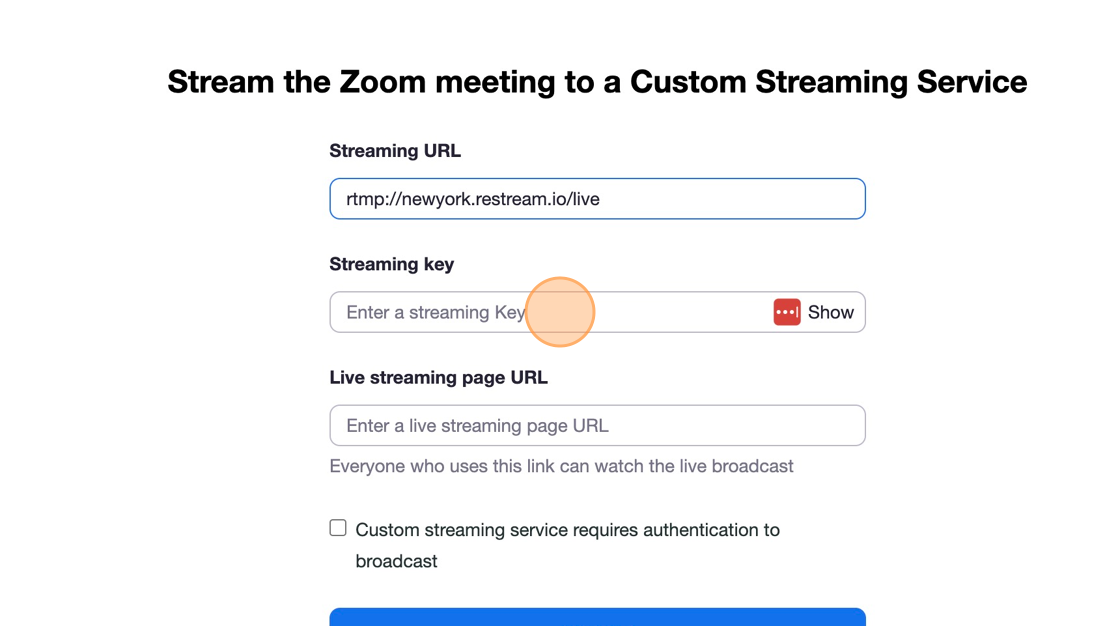 14. For the page url, the link is the facebook group link. Paste that link in and hit GO LIVE!